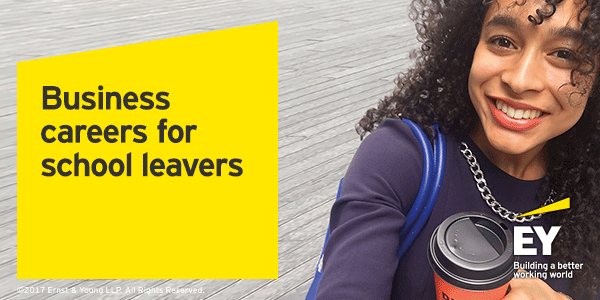 WHICH AREA OF BUSINESS IS RIGHT FOR YOU?
EY currently offer opportunities on the EY Business Apprenticeship in 3 areas of our business. Whichever you join, you'll have the opportunity to drive lasting change and help build a better working world from day one. Find out which one is best for you.
Assurance
Our Assurance teams look closely at the numbers behind our clients' businesses to give them, their investors, and market regulators a clear picture of what's going on in their business. Do you have the eye for detail needed to work in Assurance?
Tax
Lots of our clients pay tax all over the world, and changes to tax are happening constantly. Could you help to ensure your clients to pay the right tax at the right time?
Transactions
Money is continually being raised, invested, and used to buy and sell all the time. Could you help people to make the right decisions about it? You'll need nerves for the deal and a head for detail.
Consulting
Our clients are looking for new ways to innovate while they wrestle with complex issues. Can you ask better questions and come up with better answers?
Your rewards and development
There's a salary, a benefits package, and training, as well as development of your business understanding and character from day one.
To find out more visit EY Careers.