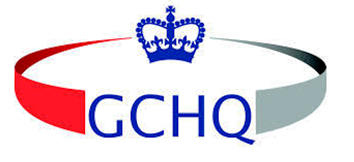 GCHQ is an intelligence agency with a mission to protect the country's people, businesses and interests from cyber criminals, terrorists, fraudsters, hackers and organised gangs. That means we use our technical expertise to provide intelligence, protect information, inform government policy, and ultimately to keep the UK's society safe, secure and successful.
As we combat increasingly sophisticated threats, we're constantly developing unique and creative solutions. The nature of the challenges we are tackling means we're home to a diverse workforce where staff are encouraged to share their knowledge and expertise.
The wide variety of opportunities and in-house training programmes means our people enjoy the scope to improve their skills and develop their careers in a wide range of areas.
Our people share a commitment to our mission – to help protect the UK. But they also share an intellectual curiosity, the ability to adapt to constantly changing needs, and a capacity for solving seemingly unsolvable problems with uniquely innovative solutions.
Our school leaver and apprenticeship opportunities cover a broad range of roles, skills and responsibilities. We also offer industrial and summer placements.
WHAT ARE OUR SCHOOL LEAVER AND APPRENTICESHIP OPPORTUNITIES
We recruit from a variety of disciplines into a number of focused areas, including:
Cyber security
Software Engineering
Information Assurance
Mathematics
Technology & Engineering
IT Service Management
Research & Development
Information Management
Language Analysts
Intelligence Analysts
Systems Engineering
Computer Network Operations
Project Managers
Finance/Accountants
Procurement
To find your perfect role, try our matching tool in the "Early Careers" section of our careers website.